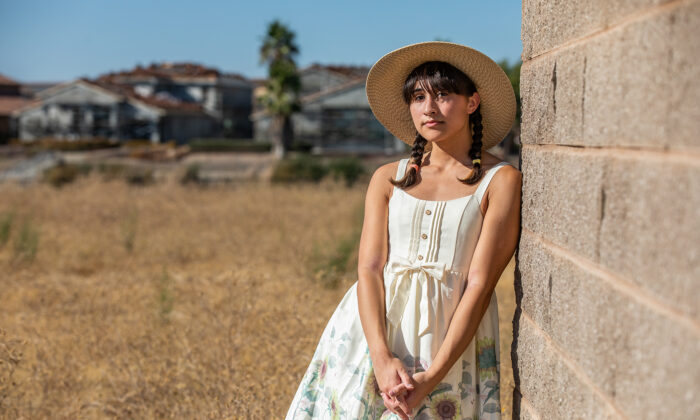 Chloe Cole stands near her home in Northern California on Aug. 26, 2022. (John Fredricks/The Epoch Times)
By Brad Jones August 30, 2022
Chloe Cole was 15 years old when she agreed to let a "gender-affirming" surgeon remove her healthy breasts—a life-altering decision she now deeply regrets.
Her "brutal" transition to male from female was anything but the romanticized "gender journey" that transgender activists and medical professionals had portrayed, she told The Epoch Times.
"It's a little creepy to call it that," she said.
Cole, who is now 18, feels more like she's just awoken from "a nightmare," and she's disappointed with the medical and school system that fast-tracked her to gender transition surgery.
"I was convinced that it would make me happy, that it would make me whole as a person," she said.
Although she feels "let down" by most of the adults in her life, she doesn't blame her parents for following the advice of school staff and medical professionals, who "affirmed" her desire for social transitioning, puberty blockers, cross-sex hormones, and surgery.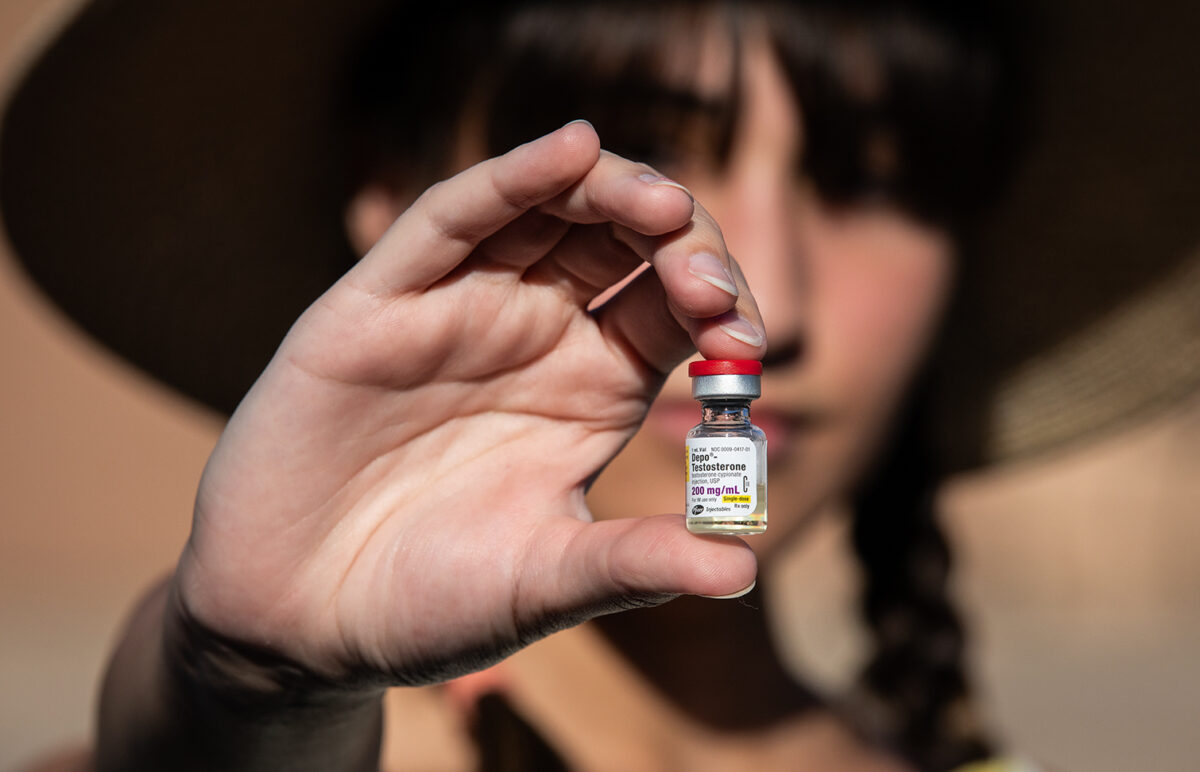 Most of the medical professionals did nothing to question or dissuade her or her parents, she said.
"They effectively guilted my parents into allowing them to do this. They gave them the whole, 'Either, you'll have a dead daughter or a live son,' thing. They cited suicide rates," she said. "There is just so much complacency on the part of educators—all the adults basically. I'm really upset over it. I feel a little bit angry. I wasn't really allowed to just grow."
Her parents, though skeptical, trusted the medical professionals and eventually consented to their daughter's desire for medical interventions, including surgery, which was covered by their health insurance policy.
"It shouldn't be put on adolescents to make these kinds of decisions at all," she said.
Transgenderism
Transgenderism, while widely celebrated in popular culture and on social media in recent times, is a much more divisive issue than people may think, Cole said.
Today, Cole is one of a growing number of young "detransitioners" who reject current trends in transgender ideology and oppose the "gender-affirming" model of care being pushed by progressive lawmakers at state and federal levels.
She recently testified against California Senate Bill 107, proposed legislation authored by Sen. Scott Wiener (D-San Francisco), that would shelter parents who consent to the use of puberty blockers, cross-sex hormones, and gender transition surgery on their children from prosecution in other states that view such actions as child abuse.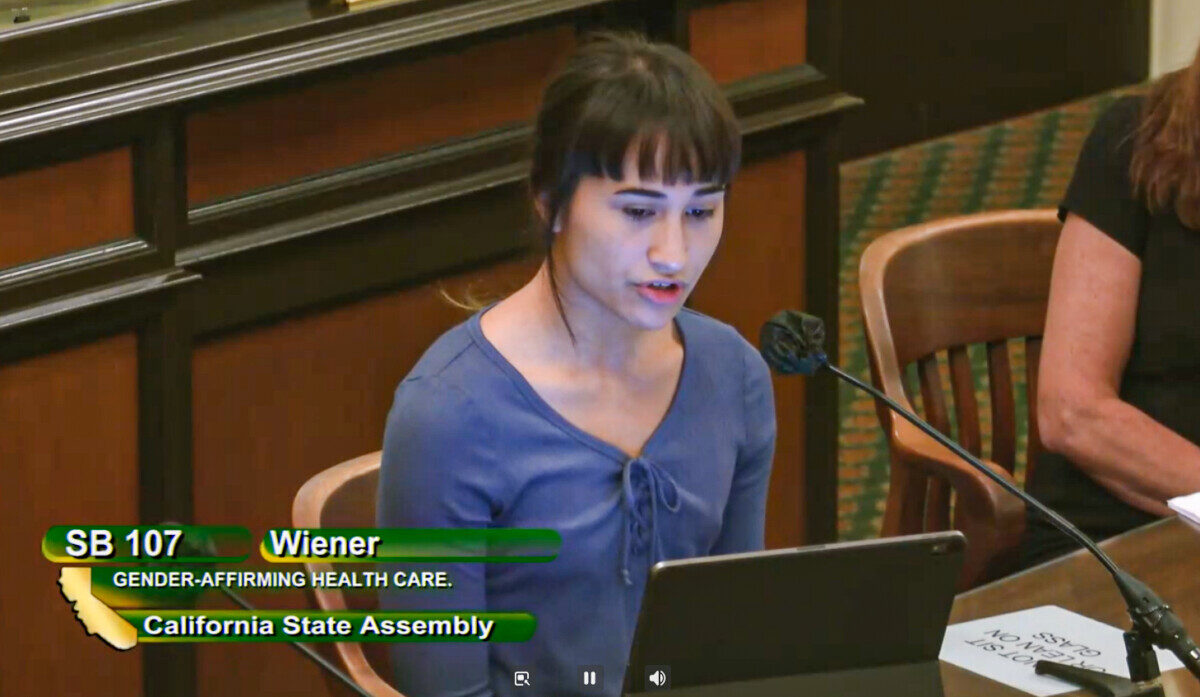 "I think that is really dangerous for families across the U.S. It can tear families apart," said Cole, who is expected to testify against the bill again this week.
Cole has been harassed on social media and received a couple of death threats from trans activists since she announced her detransition and took a stand against "gender-affirming" policies.
"Now that I'm completely disillusioned from all of it, it's really shocking that we've even gotten to this point," she said.
The Struggle
Diagnosed with ADHD at a young age, Cole now believes she's "on the spectrum."
"There is really a high comorbidity rate between gender dysphoria and autism," she said.
Though "very feminine" as a young child, Cole was "a bit of a tomboy," as she grew older.
"I just really hated dresses, skirts, and things of that sort," she said.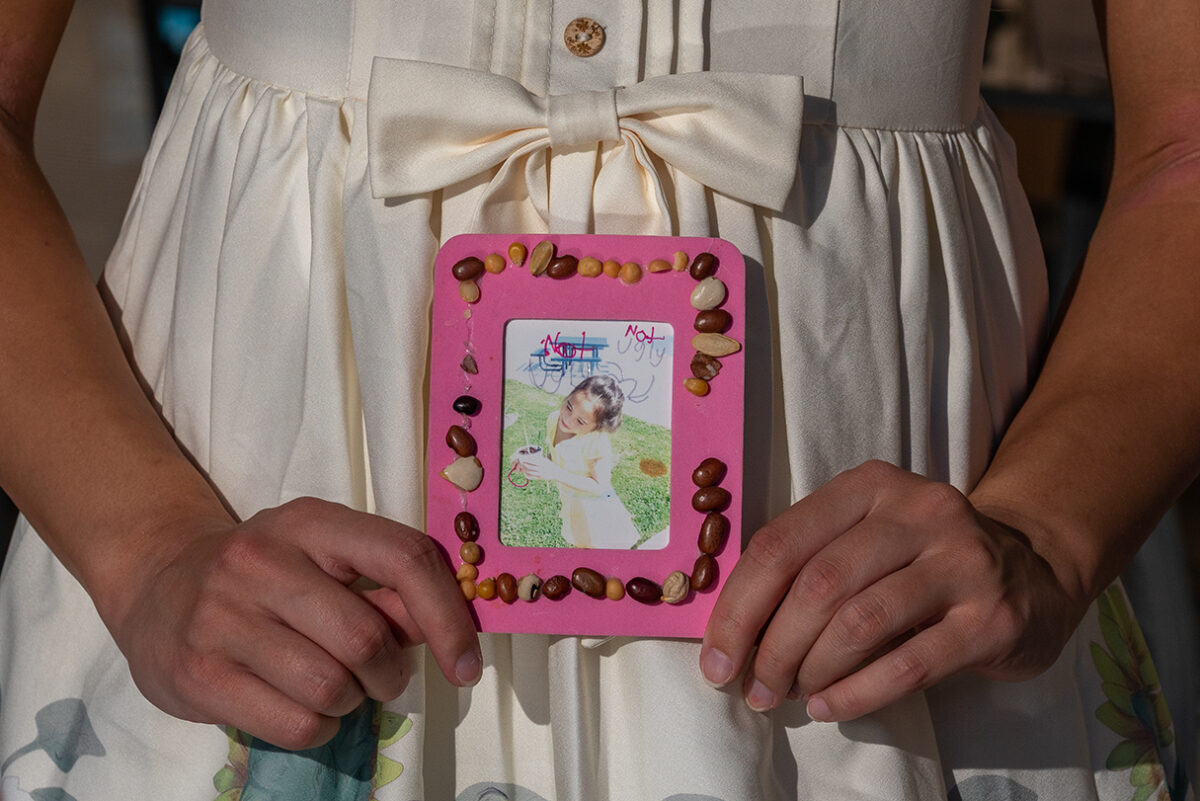 Children's TV shows had left her with the message "girls are less significant," because they often depict characters who are more girly or feminine as "stupid, airheaded, and like just get in the way of things," she said. "And that kind of imprinted on me."
However, her real fear of femininity and early disdain for womanhood began years ago on social media and LGBT websites, she said.
"I had started puberty fairly young, about 9 years old, and I started to struggle with growing into a woman," she said.
She started her first social media account at 11 on Instagram, and with nearly unrestricted access to the internet, she was exposed to inappropriate content, including pornography and "sexting" in online communities.
On Instagram, she was first approached by boys who identified as gay and bisexual through the platform's messaging feature, but eventually began spending more time on recommended websites for 12- to 19-year-old "trans" teens.
"There was one particular page that stood out to me. It was a bunch of adolescents who identified as FTM [female to male]. It seemed like they were very closely knit, a very supportive community, and that just kind of spoke to me because I've always struggled with making friendships and feeling excluded. I've never really fit in with other kids my age."
Cole seldom interacted with the transgender community in real life, but she noticed from online discussions with trans teens that many of them had deep emotional scars and mental health issues.
"Pretty much every transgender person I've ever met, especially around my age either has really bad family issues, or they've been sexually abused or assaulted at a very young age, and it's really concerning that nobody really talks about that association," she said.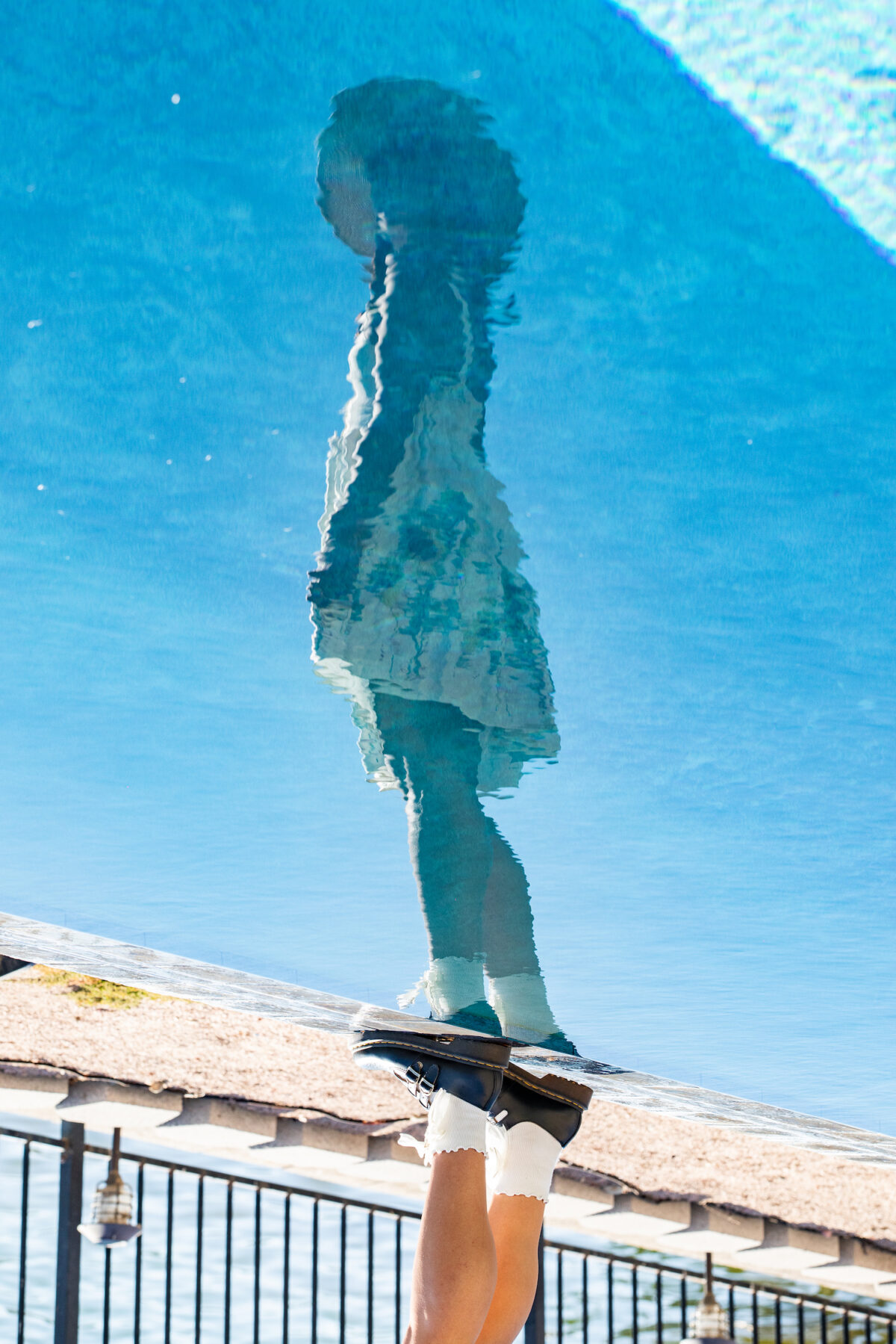 At 11, Cole also didn't understand she wasn't supposed to look like the sexualized images of scantily clad women she saw online.
"I didn't know that then," she said. "I started to develop body image issues. I started thinking, 'Why don't I look like this? Am I not a woman?' And a lot of the feminist content pushed by other girls was making womanhood out to be this terrible thing."
The Transition
By the time she was 12, Cole told her parents she was transgender and they sought out professional medical help.
Cole went to a gender specialist, who referred her to an endocrinologist. When the endocrinologist refused to prescribe blockers or hormones, citing concerns about how they could affect Cole's cognitive development, he became the first and last doctor to ever deny her gender-affirming care.
"It was very easy to just find another endocrinologist who would affirm me," she said.
After two appointments, a second endocrinologist approved both puberty blockers and testosterone.
Cole was 13 when she began physically transitioning. The puberty blocker injections reduced the estrogen in her body, and about a month later, she started injecting herself with testosterone, a process medical professionals call hormone therapy.
"They put me on blockers first," she said. "I would get hot flashes. They were pretty bad. They would happen kind of sporadically, and it would get to the point where it would feel really itchy. I couldn't even wear pants or sweaters in the winter. It's like an artificial menopause."
Once on testosterone, Cole's voice "dropped pretty low" and her breasts got smaller and lost their shape over time, she said.
Cole stayed on puberty blockers for about 18 months and testosterone for about three years.
The hot flashes ceased when she stopped taking the puberty blockers, she said.