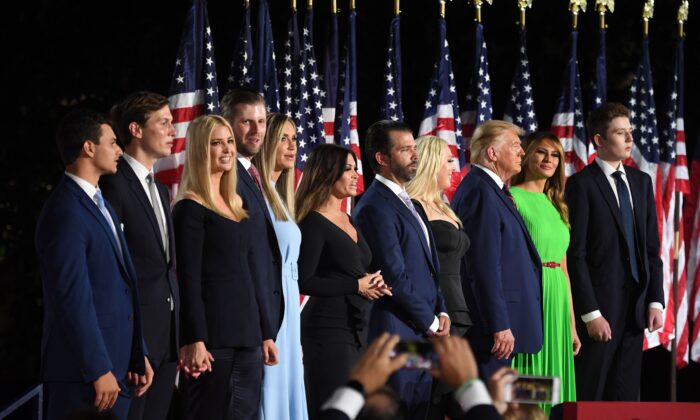 Family members of former President Donald Trump have reacted to the FBI raiding his Mar-a-Lago home and accused the federal law enforcement agency of being politically motivated.
Donald Trump Jr., the eldest child of the former president, wrote on Twitter that the Biden administration is "out of control, [Department of Justice] is ripping this country apart with how they're openly targeting their political enemies. This is what you see happen in 3rd World Banana Republics!!!"
Eric Trump, his second-oldest son, also went to social media after Trump released a statement on the FBI raid: "We truly live in a third-world country."
"They are terrified. He's going to announce any day that he's running for president in 2024," Lara Trump told Fox News on Monday evening. "This is a very convenient way to just throw a little more mud on Donald Trump as though they haven't already done enough."
The former commander-in-chief on Monday evening confirmed on Truth Social that the Florida residence was targeted by the FBI. It's not clear why, and the bureau has not issued a public comment on the matter.
During the Fox News interview, Lara Trump suggested her father-in-law believes the search was related to presidential records that the former president allegedly brought back with him to Florida after he left office last year. Under the Presidential Records Act, administrations are required to preserve some documents.
"Look, my father-in-law, as anybody knows who's been around him a lot, loves to save things like newspaper clippings, magazine clippings, photographs, documents that he had every authority … to take from the White House," Lara Trump remarked. "He's been cooperating every single step of the way with the people that have questioned any of this."
David Ferriero, the archivist of the United States, wrote to Congress earlier this year saying that it asked Trump to continue looking for other presidential documents.
Statement
Trump himself described the raid as "dark times" for the United States as his Mar-a-Lago residence "is currently under siege, raided, and occupied by a large group of FBI agents."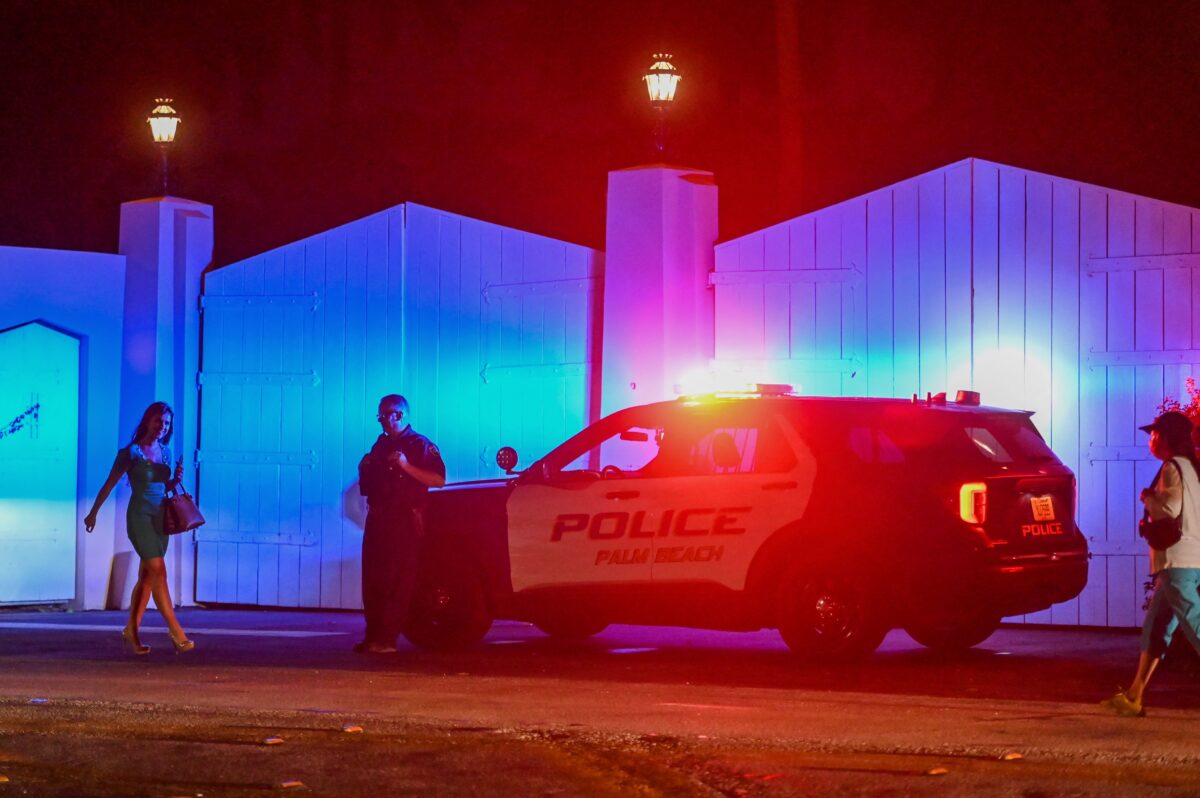 "Nothing like this has ever happened to a President of the United States before. After working and cooperating with the relevant Government agencies, this unannounced raid on my home was not necessary or appropriate. It is prosecutorial misconduct, the weaponization of the Justice System, and an attack by Radical Left Democrats who desperately don't want me to run for President in 2024," he said.
Trump framed the move as a "political persecution"—one that he said has been going on for several years now.
"The political persecution of President Donald J. Trump has been going on for years, with the now fully debunked Russia, Russia, Russia Scam, Impeachment Hoax #1, Impeachment Hoax #2, and so much more, it just never ends. It is political targeting at the highest level!" he wrote.
The raid comes just a few months before the 2022 midterm elections. The former president has endorsed a number of candidates who are currently running for office in swing states.