The Muslim Times
Heads of 22 regional churches meet in Jordan for first time
By Laila Azzeh – Sep 06,2016 -JORDAN TIMES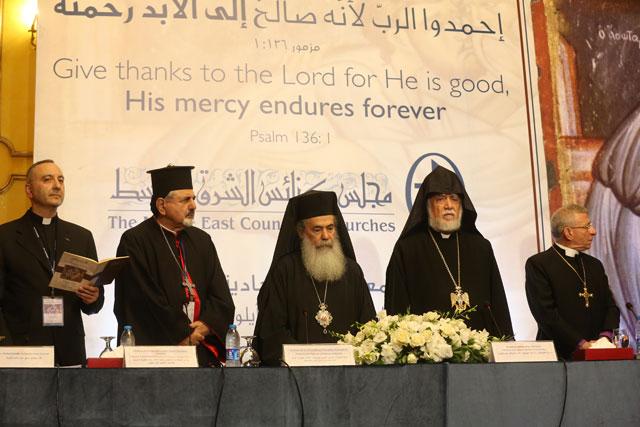 Church leaders open the general assembly meeting of the Middle East Council of Churches in Amman on Tuesday (Photo by Abdullah Ayoub)
AMMAN — Ongoing atrocities in the region call for a unified ecclesiastical voice by Middle East churches as an instrument for entrenching peace, tolerance and acceptance, heads of regional churches agreed on Tuesday.
Churches of the Middle East, along with other regional players, can act as "agents of mercy" in the midst of injustices and "conspiracies" threatening people in this part of the world.
They made their remarks at the opening of the 11th General Assembly of the Middle East Council of Churches (MECC), which was hosted by Jordan for the first time.
During the opening of the three-day event, held under the theme "Give thanks to the Lord…
View original post 508 more words